Profile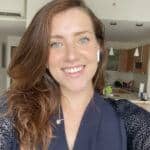 Orla McManamly
My CV
Education:

Sacred Heart Secondary School, Tullamore

Qualifications:

Leaving Cert, Bachelor of Actuarial and Financial Studies and Fellow of the Society of Actuaries in Ireland

Work History:

I've worked in health insurance, in a clothing shop, on a construction site, with a catering company, at children's art camps, and volunteered with lots of different roles too!

Current Job:

Pricing Actuary

Employer

I work for a major global reinsurer
About Me

I live in Bermuda, although I'm originally from Tullamore. I love to travel, to bake and to enjoy music, and my favourite season is winter!

Read more

Although I am originally from Tullamore in County Offaly, work has taken me to Dublin, Orlando and now, Bermuda. I have lived in Bermuda for just over a year…..and have not yet been lost in the triangle!

From a young age, I have always enjoyed music and I play the piano and the fiddle. I have also been involved in drama, and briefly taught traditional music too. Now that my routine looks a little different, I still love to go to musicals when I travel and often listen to music to boost my energy throughout the day!

Baking and cooking are other hobbies of mine, but as just two of us live in the house I often have to be careful not to make too much – a real life application of maths…..counting how many sweet treats I have each day!!

I am the youngest of three girls, and both of my parents were teachers, so I had quite the memorable secondary school experience with a parent as my principal! Although my school days are over quite a while, many of my friends from that time and I are still in touch, and I recently spent time with them all in London. School friends can easily be friends for life, and I feel lucky to have a good few who have known me for a long time!

My pronouns are

She/her

How I Use Maths In My Job:

I work as an actuary, and many parts of my daily work involve maths which I started learning during my school days – fractions, statistics, probability. Working as an actuary involves considering how likely events are to occur, and using maths to help in getting the answer to the 'unknown' in the question – for example, how likely is it that we will have a pandemic in the next year? How likely is it that there will be a hurricane this weekend…..? Using fractions, percentages and data from the past, we can use statistics and probability to understand what may happen in the future, and we can then present this information using words, numbers or graphs.

Often times, we use maths in a very practical and real life way to understand how people behave and make decisions too – for example, if I charge a lower price for something, will people buy more of it? Who might be interested in my product, if it was sold for a lower price?

The "story" that goes with the numbers is also very important, as fractions, percentages and graphs shown with no comments can be hard to learn from. It is good to use words and stories to show others what the numbers mean, and to tell others about the limits of our numbers too. We don't always get our sums right, but as we work in teams we have lots of help in looking for the right answer each time.

My Work

I work in an office on a team of actuaries, and our job is to use maths to price a product. I work mostly on the computer, with Word, Excel and R - which is a coding language.

Read more

I work in a team of actuaries and it is our job to price the products that our company sells. The product we sell is known as 'reinsurance', which is essentially insurance for insurance companies. Our customers are the companies who sell car insurance, life insurance etc. and the risks we take on are generally very large. That is, many thousands of people are covered by our products. It is our job to make sure that when bad things happen – for example, a global pandemic – the insurance companies can pay the people who have bought cover.

This may sound complicated, but perhaps we can think of a hurricane as an example. A person takes out 'home insurance' which will pay money in the event their house is destroyed and they have to rebuild it. The person who buys this product will pay a price to the insurance company for it – this is called a 'premium'. Let's say the company sells 10,000 of these products (which are called 'policies'). If only one house is destroyed in the year, then the insurance company will have enough money from all of the premiums collected to pay the money needed to rebuild that one house. However, if a hurricane sweeps an entire country and destroys thousands of houses, then it will be hard for the insurance company to pay for 10,000 houses all at once. A reinsurer is a larger company that would help to pay these large amounts if such a massive event – a hurricane – happens.

I work in the life and health business, so I am looking into how long people may live, how likely it is people will get sick, how the year you were born impacts on your health, and other things too! There is lots of variety and I work with people all across the globe, and travel sometimes too. Work has led me from Dublin to Orlando to Bermuda…..so I have been very lucky to use my skills all over the world!

My Typical Day

I usually work in an office each day, creating maths to better understand the situations I am considering. I also speak with my teammates a lot, as the story that goes with the numbers is important.

Read more

My day usually starts with a task/problem which I need to work on solving throughout the day. First I need to think about what the problem is to know how to solve it, then I need to tackle it with maths, and lastly I need to talk to my teammates about my answer.

I work on a computer for the most part, and I sit with my team in the office. Once a week we have a meeting to discuss what we are working on, and as different people have different things they are good at, we try to make sure that everyone has a chance to use their skills. For me, I like to write things, to prepare the story around the maths we are using, and to ask questions to help me understand the problems we are faced with better. It is always good to ask questions! Many of the people I work with have been doing jobs like mine for many years, so they can teach me a lot. Everyday is still a school day!

I often have meetings with our customers, where we discuss what they need and ask questions to better understand what we can do for them. It is important to listen well, to take good notes and to ask plenty of questions so that everyone understands the problem. Just as you would approach a hard maths question in homework – read the question, reflect on what it is asking you, and then respond to the question – that is how I approach my tasks in the office.

I also need to think of ways to use maths to understand the problem, so sometimes I have to look for information from the past, or from other sources to help me build an answer for our customers. Maybe I need to ask the customer for more information, maybe I need to speak to an expert who lives in the same country as the customer or maybe I need to look back at how others have answered similar questions in the past. Teammates can often help here with some ideas on how to use maths in solving the problem too – after all, that's why we work on a team!

The last part of my day is often around sharing the work I have done with other people – telling them what I think, how I did my sums and where I think I might need some help. It is good to hear what others have to say, and often I make changes with their suggestions.

Every day is varied, because the problem is often something different, but it is good to work through tasks with others, and to learn from talking to people too!

What I'd do with the prize money

I would donate this to Planet Maths in Bermuda, which is a charity that works on providing tutoring, camps and support to students in the area of maths. They use very creative methods - including maths superheroes - which helps students a lot!

My Interview

How would you describe yourself in 3 words?

Curious, friendly and lucky!

What or who inspired you to follow your career?

The need to pick something!!

What's your favourite use for maths in everyday life?

Telling the time!

What did you think about Maths when you were in school?

Hard but easy when you got the answer right ;)

What did you want to be after you left school?

I wasn't sure!

Were you ever in trouble at school?

Not that I can recall....!!

If you weren't doing this job, what would you choose instead?

To be a dentist

Who is your favourite singer or band?

Too many to mention

What's your favourite food?

Depends on the day!

What is the most fun thing you've done?

Worked on a construction site in Nicaragua

If you had 3 wishes for yourself what would they be? - be honest!

To be happy, to have free travel anywhere in the world and to have an extra day in every weekend!

Tell us a joke.

What did the mean triangle say to the circle? "You're pointless"
---
---
---